Contact Form
---
For any questions or general requests please fill out the form below. We will reply as soon as we are able. If you do not hear from us within 24-48 hours, please call our office. Please do not rely on this contact form or Social Media as means of contacting our office with regards to eye emergencies or to cancel any appointments. Instead, please call our office at 250-474-4567 as we are a busy office that can assist you in a more timely fashion by phone compared to email.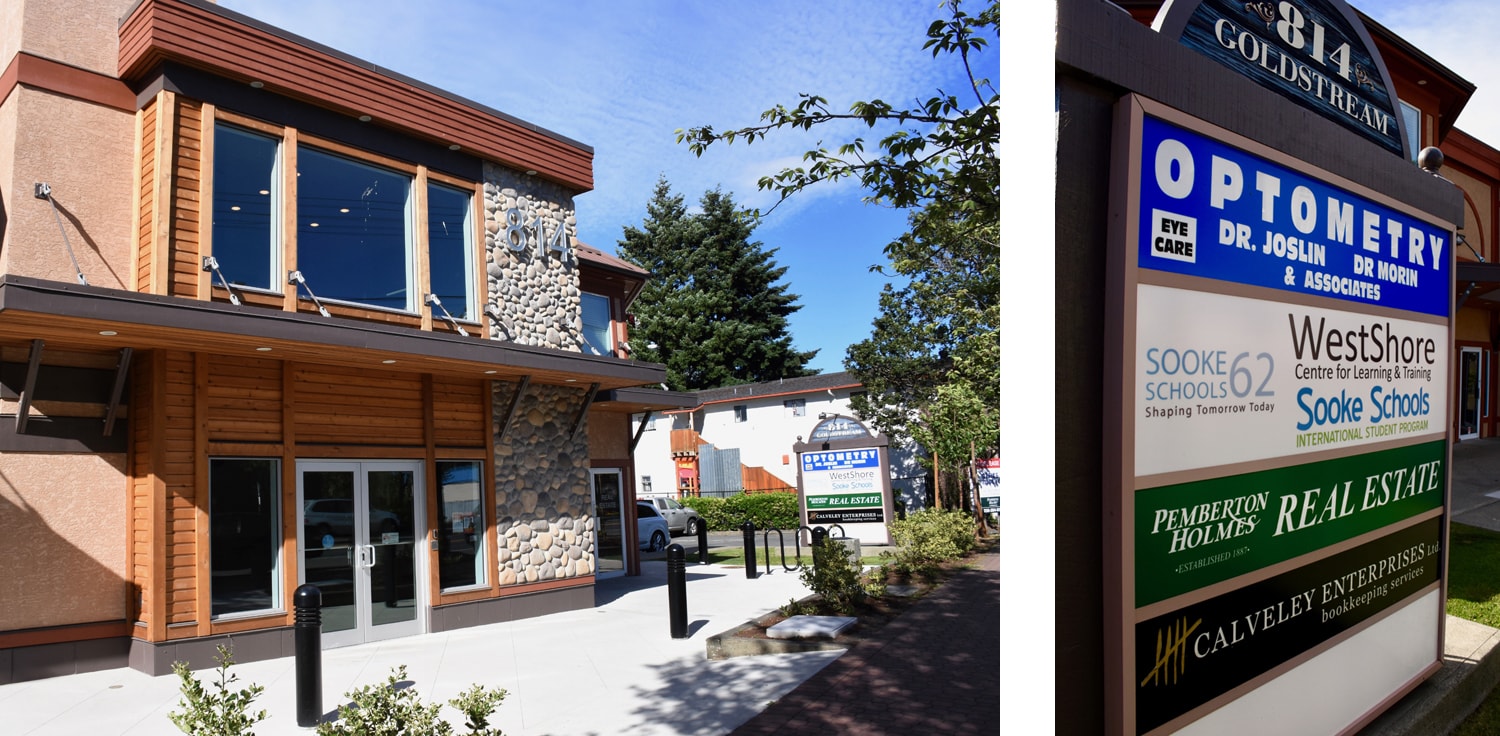 Dear Patients and Visitors,
Our office now has assigned parking spots.We share our parking lot with the West Shore Learning Centre and Calveley Enterprises Ltd.
Please make sure you are in the parking stalls that either have sign or cement marking that say "Reserved for Dr. Joslin Customers Only", along the fence (and in front of our front doors) to ensure your vehicle will not be towed.
These spots are also for patients coming in to see our associate doctors.
Please be aware that our office does get frame representatives visiting weekly and customers dropping in during the day to pick up glasses/contacts or have adjustments done, so we are unable to predict whether or not our designated spots will be available at the time you come to the office. Due to this, you may need to seek parking at another location prior to your appointment.
A few handy areas to park if there are no designated spots available are:
The new public parking lot area located on Claude Road, between the St. Vincent De Paul Thrift Store and Western Foods Plaza. (Our staff park there!)
There is also a public gravel lot located behind the Our Lady of the Rosary church parking lot. Please do not park in the church lot itself as you may get towed.
Street Parking nearby
We love to know how we're doing!
If at any time you have any concerns, compliments or just want to drop us a line, please feel free to telephone, e-mail or review us on our Facebook Page!
Payment Info
---
We accept: