Go-to Spectacle Dispensary in Victoria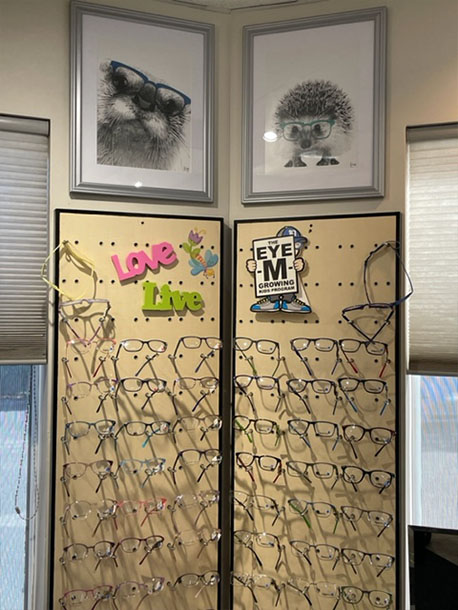 Spectacles Most Suited to Your Needs
From our range of spectacles, you can select one which perfectly meets your requirements. We can assist you in selecting a pair that compliments the outline and shape of your face. You can go for a classic design or a more contemporary one depending upon what you like. With the assistance of the optometrists at Dr. Joslin, Dr. Morin & Associates, we can help you find a pair that helps you see clearly and is also comfortable and stylish. We have a range of high-quality lenses in our spectacle dispensary, that correct your vision with complete precision.
It is our goal to assist patients to find the frame style that fits their personality and the type of lens which works best for their needs.

At Dr. Joslin, Dr. Morin & Associates, we are committed to helping you find spectacles that can provide you with a perfect vision while giving you complete comfort. When you visit our spectacle dispensary, you can rest assured of finding the right fit of glasses, well suited to your taste and budget. Call us today to book an appointment.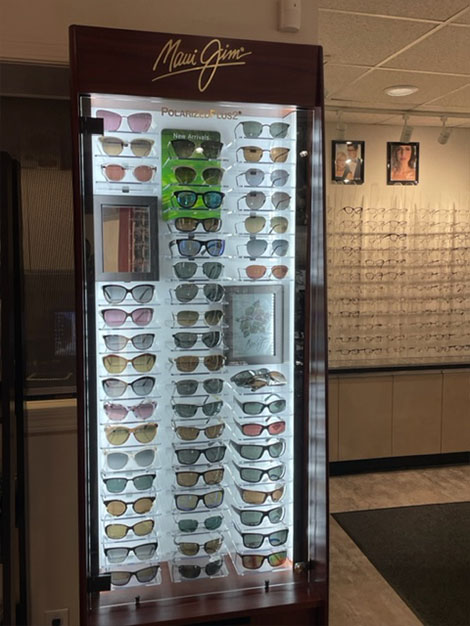 World Class Optical Services
---
When you visit us, you get the following:
Designer frames: From trendy brands to high street designer labels, we have a range of designs for you to choose from.
Prescription glasses: We can also provide you with suitable prescription glasses after a thorough eye examination.
Eye examinations: We also use world-class equipment that can help in identifying any kind of fault in your vision efficiently and expediently. It is also important that you take your kids for periodic eye examinations as visual faults during the developmental stage can have far-reaching implications on their learning.
Call us to book a comprehensive eye examination for your child.
A Wide Range of Designs
We carry a very large selection of designs in our spectacle dispensary in Victoria, but always have budget-friendly options available so that we can respond to the needs of all of our patients.
Our optical dispensary utilizes the latest technology for precision lens measurement. This allows us to provide the most innovative wavefront design lenses. As an independent optometric practise, we are able to select the widest range of eyewear, offering products not available in chain or online stores.
Brands Available
---
We use the latest technology Single Vision, Progressive, Bi-Focal, Tri-Focal Lenses & Coatings from brands such as Essilor, HOYA, and Transitions & Crizal.
We also carry: Safety Glasses, Computer or Specific Task Glasses, Frames for Children, Prescription Sunglasses (& Non-Prescription), Swim Goggles & Diving masks, Reading Glasses, Low Vision Aids, Fitovers, Clip-On Sunglasses and eyeglass accessories (such as cords, glasses cleaner & cloths).
Reliable Eye Care
We can provide you with a range of styles and designs in our spectacle dispensary.
Call Us Today